Hello Fashion Lovers :D
How are you today?
So today, I'm feeling sick :(. I was planning in going to VOGUE Lisbon Fashion Night Out, but I had to cancel it...
Yesterday I was feeling a little down, but I thought it was do to the weather, but nope, I was getting sick x).
The OOTD is from yesterday, I wasn't planning in posting them, because I really don't like the outfit. : /
But here we go,
Zara: Panther T-Shirt, Magenta Ripped Jeans, Navy bag; Bijou Brigitte Necklace; Aldo Sandals
Yesterday I went to college to register for my second year in Fashion Design :D
I'm so thrilled to start other year! :D
New things to learn, new things to do, I love it *
Oh! And I'm planning in changing my hair color, I'm thinking to return to be a brunette with some gold and copper highlights ( my real hair color had them :D ).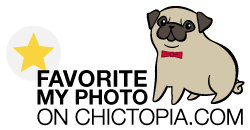 I hope this sickness disappears soon, so I can go to do some Fall/Winter shopping :p
And today I saw the first episode of The Rachel Zoe Project season 4, I have one word for it, BANANAS! I loved it, but I missed Brad :(
I want to see the next episode!
I will love to read all your thoughts and opinions *
Don't forget to FOLLOW ME *
Thank you so much!
Have a fashionable day
XOXO
IT *