Hello Fashion Lovers *
It's been awhile, how have you been doing?
So I'm back with a big change!
Not only I changed my hair color, but I change my hair style :p
Today I went for a little shoe shopping, I'm looking for the perfect boot for the winter :p
I found ones from ZARA that I adore, I'll be featuring them in my video (about the video I started filming everything again, from the beginning xD).
Striped Top: H&M; Black Skirt: ZARA; Black Messenger Bag and Necklace: Mango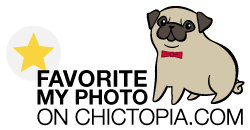 My school is almost starting, I'm so nervous! *
So what do you think about my new look?
Do you like it? Let me know in your comments ;)
I will love to read all your thoughts and opinions *
Don't forget to FOLLOW ME *
Thank you so much!
Have a fashionable day
XOXO
IT *