Hello Fashion Lovers :)
How are you?
I've been a little AFK from my blog and from you :(, I've been a bad blogger x).
I'll try to post more, I know I've said this before, but now I'll do it :D
So today I'm back with a lot of things for you ;).
And the next days I'll post OOTDs and Reviews, so be tunned in ;P
Let's start with the OOTD,
this isn't just a OOTD it's a preview for a video I'm doing for my YT channel :D
This is a Fall look for the video, I'm planning in doing a Summer/Beach look and a night time look.
The clothing I'm using it's from,
You can notice that I love the red messenger bag from ZARA, I'm always using it. *
I love this vest from
Felicee Fashion
, in their webstore you can find cute and affordable clothing.
This vest is a perfect accessory for Fall *
I have a thing for sunglasses, I just love them!
When I just those sunglasses in ASOS it was love at first sight, but when I noticed their were on sale, I just need it to have them.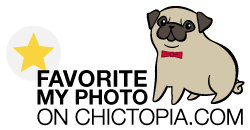 Now let's go for the review,
I'm reviewing Liz Earle's Foot Repair Moisturiser,
This moisturiser is to be used after you use a foot scrub. It lives your skin soft and lovely *
Scent ★★★★☆
It has a swett-minty scent, it very refreshing.
Lives your foot hydrated and with a sweet scent *
Efficiency ★★★★
It does what it says.
I advice you this moisturiser for your feet. It's perfect to use after the summer or after a long day at the beach, it will make your feet comfortable and hydrated.
I will love to read all your thoughts and opinions *
Don't forget to FOLLOW ME *
Thank you so much!
Have a fashionable day
XOXO
IT *