Hello Fashion Lovers *
How are you?
So today I've a night out look for you ;).
I decided to post before I go out :D
So let's start,
I adore the sleeves from this dress, they're so elegant, and when the wind touch them, they fly so gracefully, ;p
For a night out, I decided to wear a black dress with a black high heeled sandals.
A gorgeous and well made black dress will look gorgeous in every body type, these kind of dress is perfect for everything (not the one I'm wearing, because of the sleeves).
I think at night we should be little sexy demons, and at day pretty little angels ;p
Headband: SPROOS, Necklace: ALDO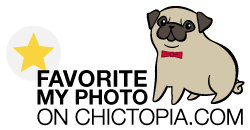 About my hair style, it was needed 13 bobby pins and a lot of hair spray. xD
What do you like to wear when you go out at night?
I will love to read all your thoughts and opinions *
Don't forget to FOLLOW ME *
Thank you so much!
Have a fashionable day
XOXO
IT *