Hello Fashion Lovers!
How are you today?
Today I've other OOTD for you ;p
This weather is crazy, during the day is super hot and during the night is super cold, so confusing :x.
I was freezing when I took the photos, but I think taking photos at night it gives a more unique effect, because of the lights in the background.
Tank Top: Zara, High Waisted Mini-Skirt: H&M, Peep-toe Heels: ASOS, Messenger Bag: MANGO
I love to combine the color black and orange with a leopard print, for me they almost attract themselves. *
The Peep-toe shoes are a little bit high for me, I'm still trying to adapt to them, but they still are comfortable. They look gorgeous, they're perfect for a date or a night out. *
Headband: SPROOS, Necklace: Forever 21
I love this headband, and you can find these kind of unique headbands and more in
SPROOS webstore
. Check their webstore, and comment below your opinion about their hair accessories ;).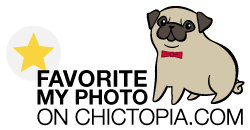 I will love to read all your thoughts and opinions *
Don't forget to FOLLOW ME *
Thank you so much!
Have a fashionable day