Hello Fashion Lovers
How are you?
Today, finally, I've a OOTD for you ;p
Today I wanted to be simple and fresh.
I used a simple semi see through white top, high waisted cross shorts and a pair of white flats.
Let's start,
Necklace: I Kandi, Scarf: Bijou Brigitte, Rings: H&M
Top; Messenger Bag; Flats: ZARA, Shorts: Omen Eye
I love to wear Denim Shorts in the Summer, they look so sexy.
One thing that I love about this shorts, by
Omen Eye
, it's the cross. She does gorgeous shorts, I just want to have all! You should check her
Etsy Store
, and fall in love with her creations *
I really love these shorts, they're unique, and fit me perfectly.
These shorts are perfect for a beach look *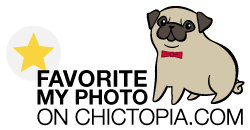 I'll love to read all your opinions and thoughts
Don't forget to FOLLOW me *
Thank you so much for reading
Have a fashionable day!