Hello Fashion Lovers :D
How are you today?
So my internet connection is playing games with me -_-...
Lately I find myself without any internet connection, do to problems with the company, I don't know, they don't explain it x).
The OOTD I took them two days ago, but without internet I couldn't post them : /
Let's start with the OOTD,
Fall is finally here, that means, the super hot days are FINALLY over :D! So put the sweaters and long sleeved tops out ;p
Two days ago, I decided to use a light salmon top with a hot orange skirt with floral details, to give some pop of color and fun to the look, but what caught the attention was the magenta shoes :p
The necklace is by MANGO, the rest of the outfit is ZARA (Top, Skirt, Shoes)
At the same time I'm posting this, I'm doing a work about the Rocker subculture, if you know anything, please help xD
Leopard ring is by H&M, The floral one is by Forever21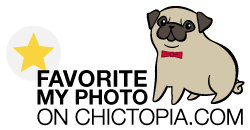 Now for the product review,
The products are, a concealer, a mascara and a eye pencil.
The concealer,
This concealer is called Glid Concealer, and has you can see, it's a pencil type concealer.
So about this concealer, I've one word... FANTASTIC!
One good thing about it, is the creaminess of the product, it blends perfectly into the skin and hides any imperfection.
And the only bad thing I can see in it, it's the creaminess, for been to creamy you will find yourself always the need to sharpening it.
Creaminess: ★★★★★
Blending: ★★★★★
Pigmentation: ★★★★★
You have to store it in a cold place, or it will melt x). And it will not last a long time :x, that's the only down side about this product, but it's a good concealer :).
The Eye Pencil,
This eye pencil is called, Long-lasting Eye Pencil.
It's a good eye pencil, it's almost waterproof, because it's hard to remove it, you need a waterproof make-up remover.
It's hard to blend, so it's perfect for a long lasting eye line.
Creaminess: ★★★★☆
Pigmentation: ★★★★★
Durability: ★★★★☆
The Mascara,
This mascara is called Modeling Mascara.
I love it, I find myself always using it, with it I don't need to use any eyelash curler, the mascara does that, and it lasts a long time :D.
The solution in the product is perfect for sensitive eyes.
Pigmentation: ★★★★★
Modeling: ★★★★★
Durability: ★★★★☆
(In the photos above, you can see me using all these products)
I really like the products from Rouge Bunny Rouge, most of them are perfect for sensitive skins and eyes, and those are hard to find :(.
If any of the products reviewed caught your eye, check their webstore :)
I will love to read all your thoughts and opinions *
Don't forget to FOLLOW ME *
Thank you so much!
Have a fashionable day
XOXO
IT *