Hello Fashion Lovers :D
How are you today?
University eats your soul, almost. x)
So this week I learned how to use a sewing machine :D!
Very soon, I'll be making my own clothing, I hope *
My OOTD,
For sewing, you need to be comfortable, and without big accessories and big heels.
T-shirt, pants, headband: ZARA; Flats: Suelas
The flats from
Suelas
are so comfy, they are perfect for long walks, for sewing, for everything *
In their webstore, you can find cute and comfy flats, check them ;D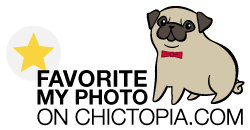 Yesterday me and my boyfriend made 1 year, I didn't took any photo of the dress I wore :(
But tomorrow I'll show you ;D
I will love to read all your thoughts and opinions

Don't forget to FOLLOW ME *
Thank you so much!
Have a fashionable day
XOXO
IT *