Hello Fashion Lovers!
How are you?
Today I'm soo happy, I was nominated three times for the One Lovely Blog Award, I'm soo happy :D!!
It was an honor been nominated to this award, thank you soo much!! **
-t hank and link the blogger who has given you the award.
- copy and paste the logo in your blog.
- share 7 things about yourself.
- nominate 15 other great bloggers.
- comment and let them know of the award.
seven things about me :
- I've Red hair, because of Ariel from Little Mermaid. I always loved her hair, so know I decided to color it red ;P
- I'm a shopaholic, I adore to go to the mall and buy clothing, jewelry, and shoes, I love shoes! (that looks good on me)
- I love rings! I love to collect rings, vintage, modern, Bohemian, I love rings!!
- I love to collect fashion illustrations, croquis, everything connected to illustration. :)
- I love to walk, I'm always walking :P
- I'm allergic to my favorite fish, tuna :(
- I adore reading all your lovely photos *
Now the blogs I nominate for One Lovely Blog Award are *drums*:
Now for the OOTD ;)
Today me and my mom, went to visit my Grandmother for a Tea Time and a little chat ;)
I love to visit my Grandmother, she is so nice and I love to eat her cakes and drink the delicious tea she makes :D!
Headband, Poncho, Pants, Flats: ZARA, Necklace: Bershka, Bracelet: Jelly Bean from Kandi Treats
I
feel so honored for been nominated to the One Lovely Blog Award :D, and to be featured in Kandi Treats blog, please check it, and tell me what you think ;)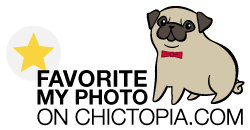 I'll love to read all your lovely comments :D
Have a beautiful fashionable day!