Hello Fashion Lovers :D
How are you?
Today I've a make-up review, OOTD and a YT video, just for you ;)
I'm gonna start with my OOTD, today my photographer was my mom, because my boyfriend went to his home town, visit his family :)
The photos are a little bit lighter. ;)
I adore this JB (Jelly Bean), from
Kandi Treats
. I'm gonna be honest with you, when I first saw them, I thought they were heavy, but in reality they aren't, they are so light and gorgeous. You can use them has a, headband, necklace, belt, hair tie, camera strap, bracelet, bag charm & much, much more :). It's a multi-use accessory, and I love it for that. :)
Headband: Kandi Treats, Blouse, Belt & Messenger bag: ZARA, Vest & Jeans: Stradivarius, Sandals: ALDO
Nail Polish: Chanel - Coromandel, nº 473
Today I wanted to dress in my favorite style, Bohemian, I tried to go Bohemian Chic, because i just adore it!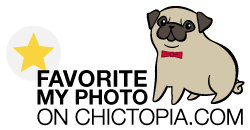 Now let's do the make-up review ;)
Today I'm reviewing You Rock! Palette by Essence.
You Rock! it's a good palette for beginners in make-up.
The eyeshadows don't have a lot of pigmentation, and they are a little bit powdery, so if you apply foundation before the eyeshadows, you need to have extra attention for the fall outs.
In this palette you get six fun eyeshadows, perfect for this season.
But overall for it's price, it's a good product, but again, for beginners that don't want to waste a lot of money in make-up :)
So my Rating for this product is:

3/10
Now my YT video,
So what you think? Tell me in your comments ;P
I'll love to read all your comments <3
Have a fashionable day!
XOXO
IT *