Hello Fashion Lovers :D
How are you?
So guess who is back? My boyfriend :D
But it wasn't him who took the photos ;p
I decided to use a sexy-chic look just to welcome him back :D
Shirt, Skirt & Pumps: ZARA; Belt & Bag: Mango
I'm so happy that he's back, I missed him so much ;P
Now he's gonna take my photos, again :D!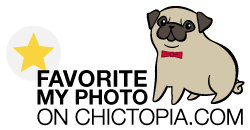 So what you think? :P
Do you think I did a good job to look good for him? And you, did you used a new or special clothing for your special person, tell me ;)
I'll love to read all your lovely comments *
Have a beautiful fashionable day