Hello Fashion Lovers :D
How are you?
Today I went shopping, it's been a long time since my last trip to the mall.
And today I've decided to go give some goodies for myself ;)
Top: MANGO, Necklace: ALDO, Pants: ZARA, Flats & Bag: ZARA
I tried to go more casual has I could, cause I was gonna walk, walk and walk, take clothes off and on... So the more casual the better ;P
And you, when was your last time you bought a goody for yourself ;)
Tell me, in your comments <3
Tomorrow I'm planning in doing a review and a haul post.
And, just for you, tomorrow I'm gonna try to take a photo of my Boyfriend, so you all can "know" him :p, wish me luck <3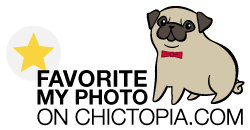 Thank you so much!
Have a fashionable day!
XOXO
IT *