Today I had a train trip, just to visit my boyfriend, at his home town. I gonna stay here for 4 days with him *
And guess what, I finally have a photo of him to show you all *
So today I needed to go the most confortable I could, cause it was almost 5hours in a train :/
Necklace: H&M; Top, Scarf & Flats: ZARA; Shorts: Mango
This scarf I bought today, on Zara. My boyfriend's home town is soo windy and cold, that I needed to get a scarf, I wasn't planning the cold weather, I just brought summer clothing. x)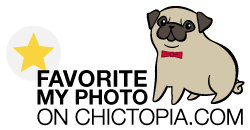 Nail Polish: Mimosa by Chanel
You gotta love the rings ;P
Well you probably can notice that I love, LOVE rings! Is one of my favorite jewelry, I never think I have enough, I always need more and more :P.
So the cross ring is from Body Bling, I love their jewelry, so cute, sparkle and affordable.
You can check their lovely website,
And I've a special thing for you, a 10% discount you just need to use LADYFASH10
Now meet my Boyfriend, he's soo sweet, and helps me a lot :)
T-shirt: ZARA; Jeans: Carhartt ; Bag: Mango (That bag is mine, he was a dear to hold it for me xD)
He is so patient, and adorable. I love him so much *
Now the lovely Comments of the Day:
Question: "
Tell what is your favorite candy, of all time?!"
Answers:
ML, said... "
Though, I love chocolate from Milka and Lindt."
Alicia, said... "I can't live without chocolate, here in Belgium we have really yummy chocolate & you can find it in almost every corner haha...dangerdanger ;)"
Sydney, said... "
i dont really eat candy but i love snacks. any kind of unhealthy snacks! hahax"
Emma, said... "my favorite candy is chocolate, I don't want my mother to buy it, because when she does, it's gone in 2 seconds! ;)"
Thank you so much for the lovely answers, I loved to read them all ;)
For the todays question, What is your favorite piece of Jewelry, and why?
Mine are rings, I love rings. I never liked my hands, cause in the winter the get all red and purple, but with a gorgeous piece of jewelry in them, they look gorgeous, and I simply adore to see my hands full of big rings xP.