Hello Fashion Lovers :D
How are you?
Yesterday I arrived home. I went to visit my boyfriends home town, and I loved to stay there.
I already miss him, and his family, they're so sweet, they always treat me like family ;p *
My OOTD:
Here is super hot, I really can't stand the weather : /, but I still love to wear see through shirts-blouses.
I really love this shirt-blouse, because of it's back, it's gorgeous. With a lace detail, it's a unique shirt-blouse, perfect for the next season. You can find unique clothing in
PaperDoll
I decided to use a pale-pink jeans with a touch of red, to give a soft side to the outfit.
I love this necklace, very unique and Bohemian,
IKandi
has gorgeous jewelry for an affordable price. ;p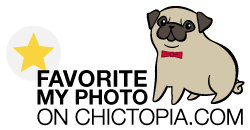 The lovely Comments of the Day,
Question: "For the todays question, What is your favorite piece of Jewelry, and why?"
Your Lovely Answer:
Martaaa, said... "
I think my favourite piece of jewellery are earrings... if you choose the right ones for the outfit they can do miracles. simply pin your hair in a pony tail, pick long earrings and it's such an effortless statement!"
Ninja, said: "My favourite type of jewellery is also rings, because I have tiny FAT fingers and a well-proportioned ring always makes them look longer and slimmer. They're easy to work with, cost next to nothing at thrift stores or abroad and just add a bit of dazzle to a boring look."
Emma, said... "I love to wear rings too.. I wore three rings at the same time a while ago, and a boy in my class said: "You're wearing so many rings! And they're HUGE!" Hahaha he was totally thunderstruck!"
Sydney, said... "i dont have many jewellery actually, cant afford :( but i think if i could, i'd collect a whole loads of necklace! :)"
Soblushed, said... "I love rings, yeah! But unfortunately my work doesn't allow me to use. So rings, just during the weekends!So I have to pick necklaces..Definitely, necklaces, specially pendents! ;)"
The Question of the Day is:
For you, what is going to be a must-haves for next season?
For me a must-haves for next season, are going to be metallics and see through clothing, it's no secret that I love see through clothing. In my opinion, it's a way to show that you're not ashame of your body, and you love it. *
I'll love to read all your lovely comments
Have a fashionable day