Hello Fashion Lovers :D
How are you?
I'm finally free from college! Today was my last exam :D!
Now I can go to the beach and get a lovely healthy bronze ;P
From today I'll start doing "The Comment of the Day", and what is this? Everyday, I make a question, for you to talk a little bit about yourself, from the theme I'm talking about. The comment user, is going to be featured in my blog :)
Good Luck :D
For the OOTD:
Top & Skirt: ZARA, Bag: Mango, Necklace: Forever 21
I feel so good to be free from college, the stress is over, now I can illustrate, go to the beach, and date my boyfriend ;)
The bracelet is a necklace from
Kandi Treats
, that can be used has necklace, bracelet and anklet. I adore the jewelry from Kandi Treats, you can give many uses to them :D.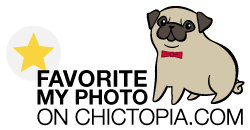 Now tell me, what you're going to do in your vacation?
I'll love to read all your lovely comments *
Have a fashionable day!
XOXO
IT *